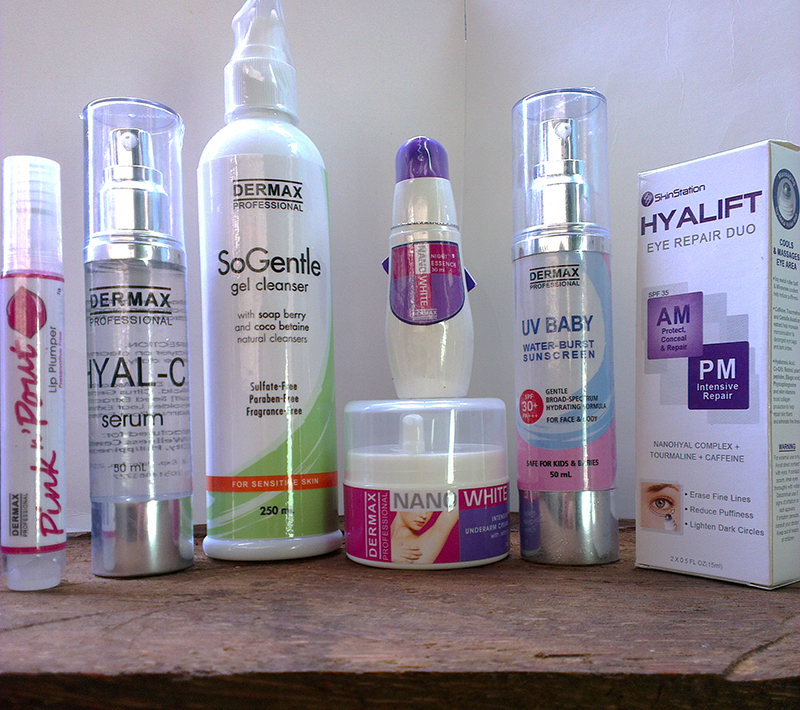 I acquired these products last February from Dermax Laser Center.  I'm happy to share that these products gave me good results and will probably be a regular in my beauty regimen. It was a positive experience using these skin friendly products. So today, I would like to share how these products worked for me.
Dermax So Gentle Gel Cleanser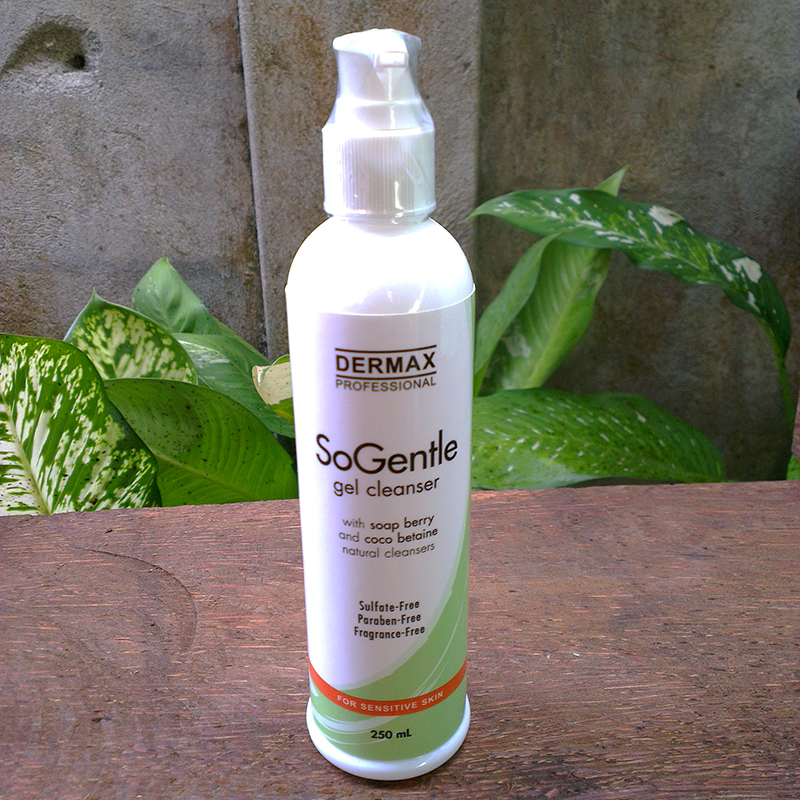 It boast of being sulfate, paraben and fragrance free. It has soap berry and coco betaine which are natural cleansers.
It has a different kind of cleaning feel from common brand facial cleansers as it leaves your skin smooth and soft.
It has very mild and smooth lather.
It does not have a dry after-wash feel.
My skin feels moisturized but not oily throughout the day.
The bottle lasted me for 5 months.
Dermax UV Baby Water-Burst Sunscreen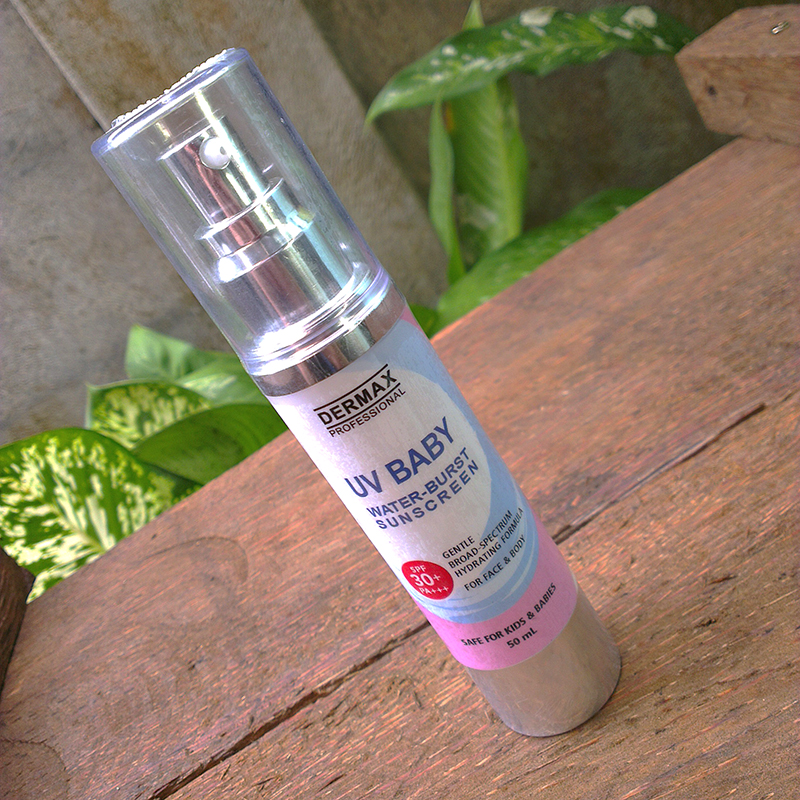 This sunscreen is gentle enough for babies from 6 months and older. It has SPF boosting Nyamplung oil and gentle sunscreen ingredients that protects the skin from UVA and UVB rays.
It gives a refreshing feel; no icky feeling.
Other sunscreens tend to be oily or feels heavy on the skin but this is mild and light on the skin.
Though my work does not expose me to sun every day, I have actually tried its effectiveness during our team building. I was under the sun for a couple of hours but I did not have any sunburns.
I used it everyday and it lasted me for 6 months.
Dermax Hyal-C Serum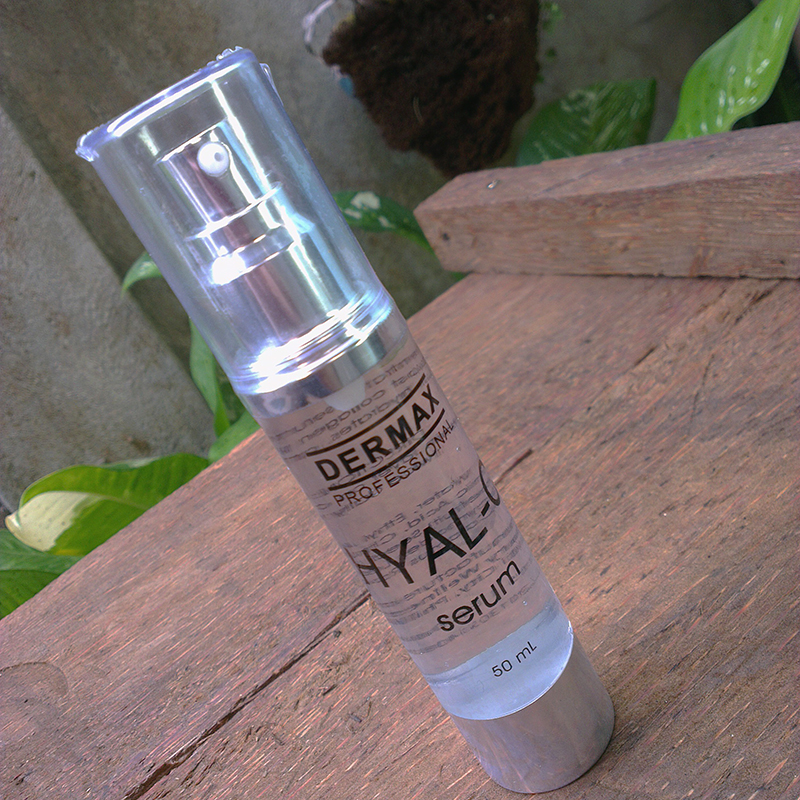 This product has concentrated serum formula that helps boost collagen production. It claims to revitalize, hydrates and firms the skin.
For months I stopped using foundations, bb's and pressed powders (except for days when I really had to wear make up). While I haven't achieved that porcelain look yet, it did still work for me. I observed my face feels more hydrated, smooth and soft. I can always pull off that no make up look. I'll just dab a lipstick and I'm good to go. Sometimes I put on eyeliners, blush on and mascara but I did not have to put any foundies or powders whatsoever.
I actually just finished off the serum the other day and the facial wash and cleanser months ago (hence the review). Hyal C-Serum lasted me for seven months with daily usage. Now I really need to re-stock as I kind of feel bare not having these products on my skin.
Disclaimer: Fortunately, I don't have a problematic skin. My skin type is a combination of oily and dry. I'm really recommending this serum for anyone who does not need daily make up. But for someone who has an oily face and really needs powder or foundation then this serum might pass as a primer.
I am definitely recommending these products especially for someone who wants mild and skin friendly products.
Dermax products are available at any Dermax Laser Center Clinics nationwide.