I was out looking for a new foundation when I read on Liz's blog about Pixy products. It's affordable and good (according to her review) so I wanted to give it a try. It was not available in Davao so when I went to Ilocos last September I made it to a point of buying it! So here goes my experience and review about the Pixy Ultimate Cake Foundation.


It has a good coverage even though I'm only using light applications.
It's long wearing – I could prove their claim that it would last to 8 hours and it would still look good. I don't know with you but most of the pressed powder or foundations that I used, one application is enough and I never had to reapply for the whole day. (except for some minor retouches which I use loose powder for)
It's easy to apply and so easy to play on the coverage. And I love how it does not feel heavy on your face. It's light but you know it's doing its job.
It has SPF20 PA++ so you're sure to be protected from sun's UV rays.
I like its smell and its pretty pink packaging.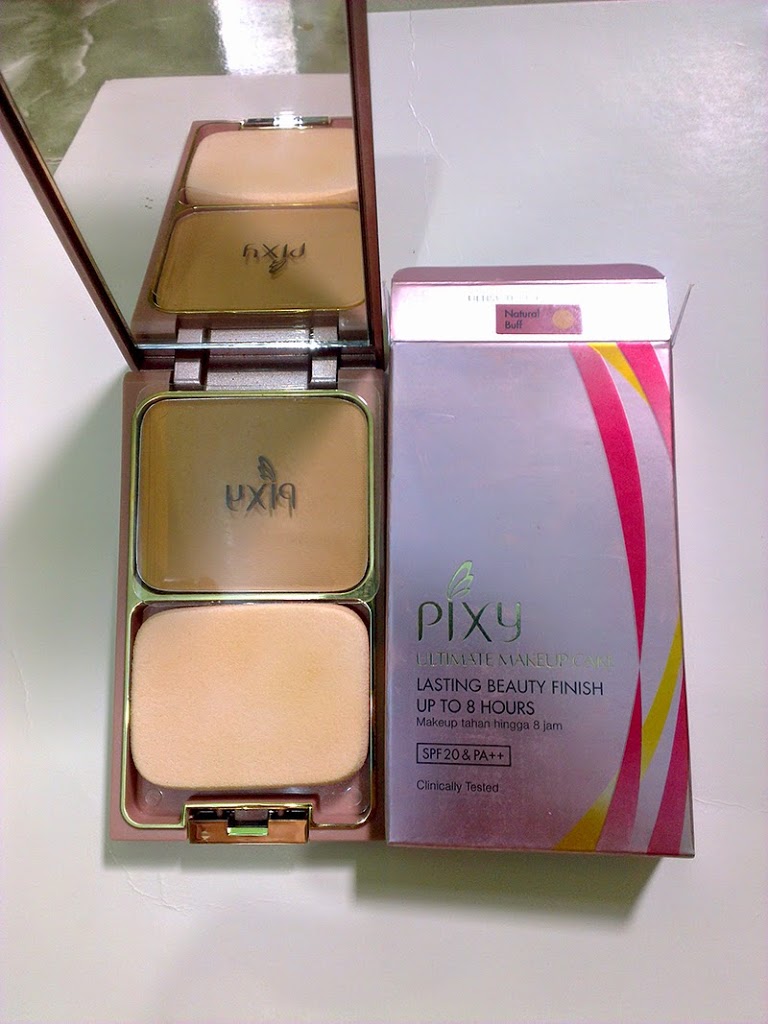 Don't you just love the pink packaging? 🙂
Cons
I don't know if this is really a con, but even though I said that it'll last me up to 8 hours , I feel that my face becomes oily. But when I look in the mirror my face still looks made up. I just think that it pretty blends with my skin and the natural oil would come out giving it a natural look. So yes, it still ends with me liking it more! 🙂
Have you tried Pixy Ultimate Cake Foundation? Or any Pixy products for that matter?
Share your experience below.