If you're a coffee lover or someone who wants to indulge in local Pinoy food, then you should visit the latest coffee shop in town- Habi at Kape.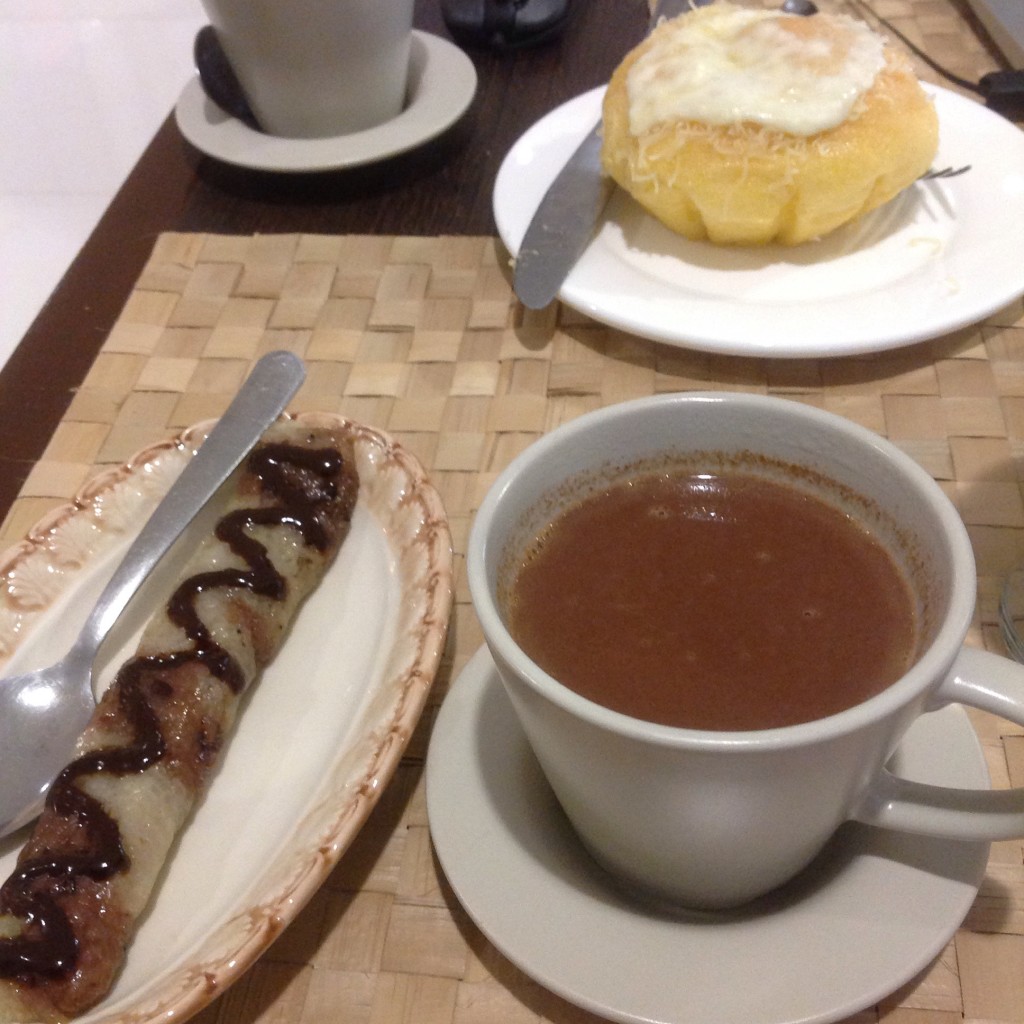 Habi at Kape is not just your typical and normal coffee shop. They offer not the usual pastries and cakes but of kakanins and pinoy food like Pancit Luglug and owner's very own dish, Pancit Pobrecito Pasta with daing and salted egg. They also serve native brewed coffee or the kapeng barako.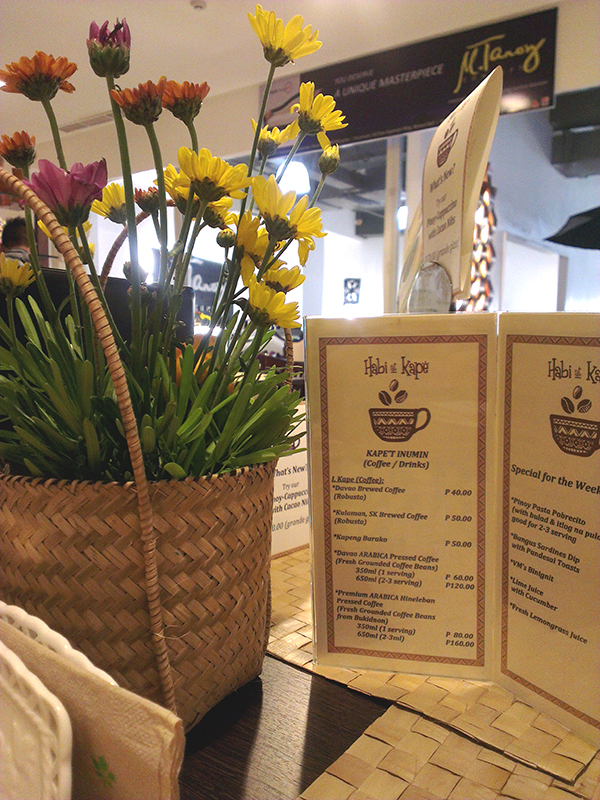 I am a self confessed coffee lover but I do not usually hang out in coffee shops. Well, aside that its a bit pricey, I prefer concocting my own coffee. However, what I love about Habi at Kape is that they serve my favorite Native Tsokolate! Not the hot choco being served in fast food chains but the traditional Filipino way of preparing it that uses batirol. Because of this, I don't need to go to Bankerohan or Agdao market just to have a taste of one of my favorite comfort food- tsokolate.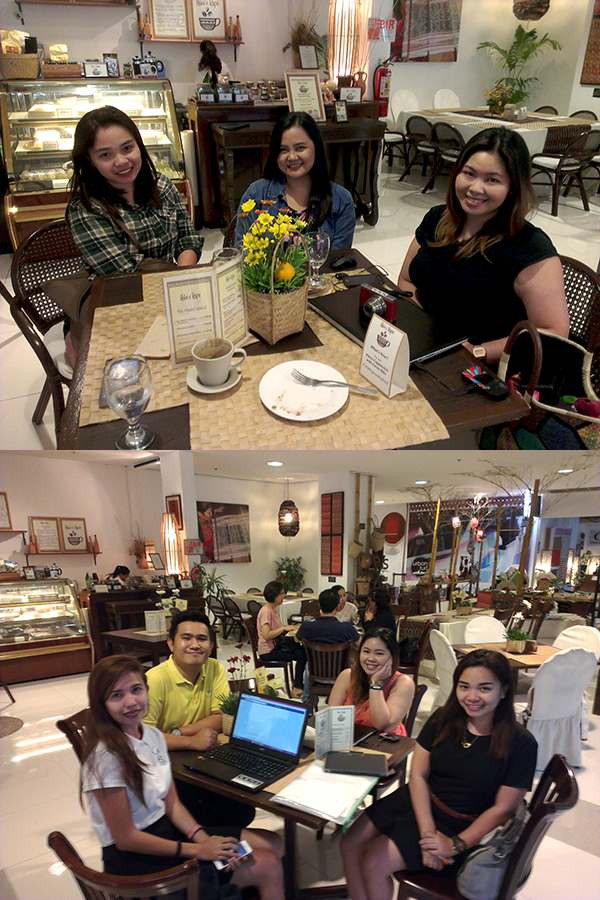 Habi is also an ideal place for casual meet ups.
I usually have puto maya for my tsokolate. But since there's no puto maya at Habi's, I paired it with suman or their ensaymada with kesong puti. I am still hoping though that they will include puto maya in their menu soon. 🙂
Habi at Kape also serves Pamainit Buffet every
Friday
to
Sunday
from
2PM to 6PM
for only Php200.
They are located on the 3rd Floor Abreeza Mall Corporate Center.