Just recently Dermaline held a SPArty for the Davao Bloggers. There are various services they offered for us to try namely: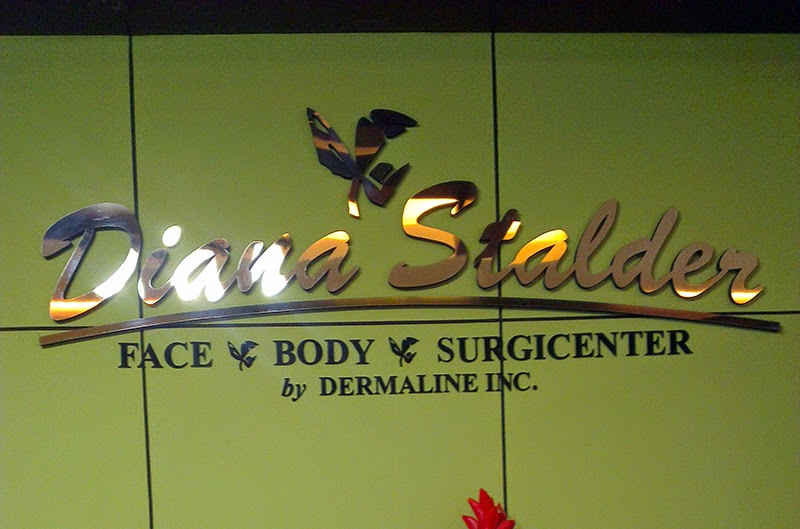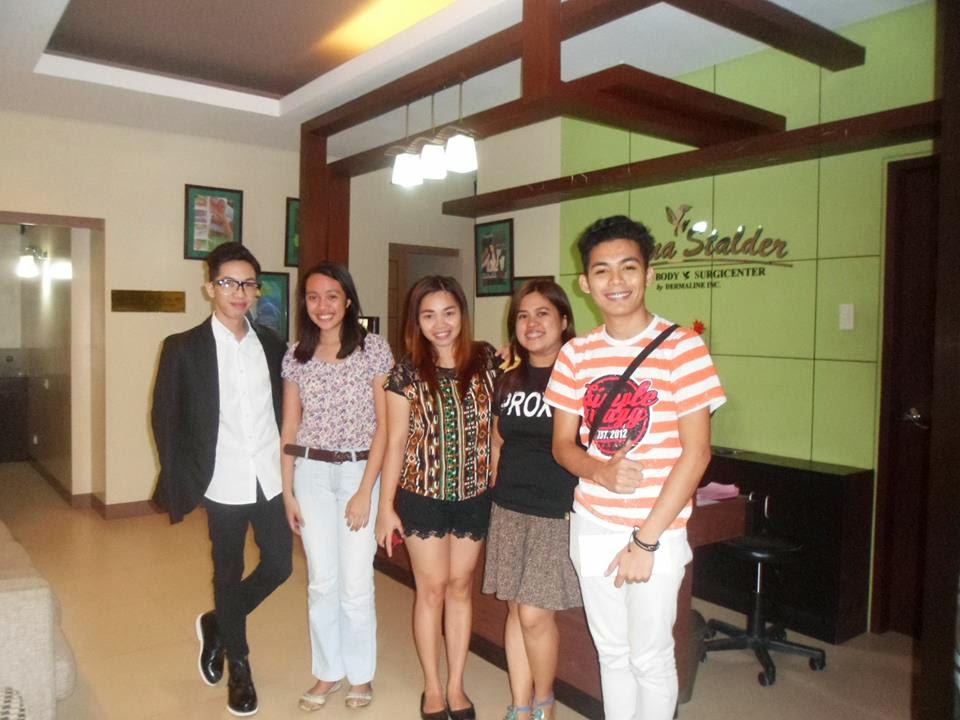 Davao Bloggers with Dermaline's Marketing Manager JL
(Photo from mami Ana)
Facial Supreme
Considered by their clients as the best facial and one of the best seller among their array of services. A top esthetic skin procedure that follows a signature 15 steps exclusively performed by their professional esthetic nurses.
Facial Detox
This treatment achieves a younger looking you by cleaning, re-energizing and de-stressing tired skin and improved oxygenation of the face.
Intense Diamond Peel
It neutralizes the skin blemishes left by overexposure to sun, aging and pollution. It also removes dark pigments, dead skin , excess oil and bacteria from skin pores.

Facial Deluxe
It revamps, revitalizes and hydrates worn out skin, making it smooth and soft.

Acnescape with Bioptron
It's an acne control procedure that dry up pimples and reduces the formation of sebum which is the main cause of pimples.
Eyebag Treatment
For those with dark circles and eye bags, this procedure reduces puffiness around the eyes.
Hand and Foot Paraffin
This procedure keeps range of movements in the joints, increases blood circulation and easing discomfort from rheumatism or arthritis.
I was actually torn between choosing Intense Diamond Peel and Paraffin but then Foot Paraffin won as I've never tried it before. It was my first time and I was so anxious if the paraffin wax was that hot. Fortunately, the temperature was tolerable that I was the only one (among us three who tried it) who soaked my feet on the wax. It feels so good and it felt like my feet was rejuvenated.
Thank you Dermaline for the wonderful experience and thank you also JL (Dermaline's Marketing Manager) for accommodating us and being patient with our questions. 🙂
If you want to try and avail Dermaline's top-notch services, drop by at Diana Stalder Face & Body Surgicenter by Dermaline Inc. They are located at 2nd floor TIRESMART Tionko Avenue Corner Araullo Street, Davao City. Their contact numbers are (082) 3051873 / 0932 725 2879. They are open on Monday- Saturday from 10:30 am to 8:30 pm.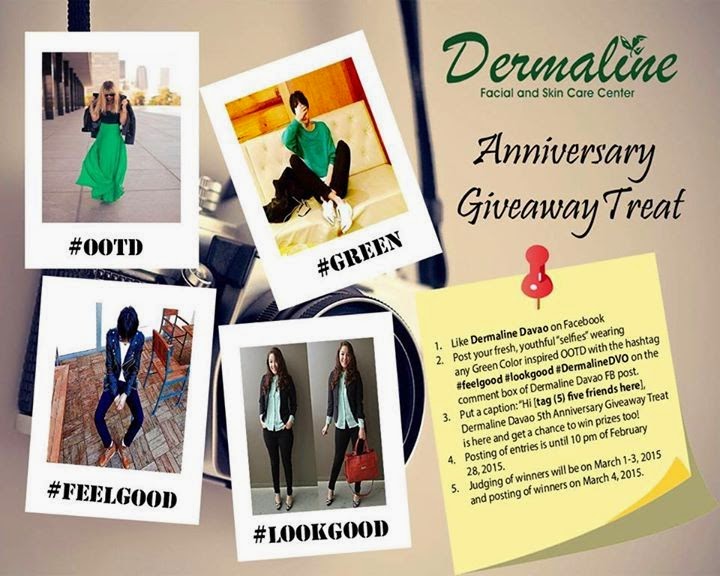 3. Put a caption: "Hi [tag (5) five friends here], Dermaline Davao 5th Anniversary Giveaway Treat is here and get a chance to win prizes too!
4. Posting of entries is until 10 pm of February 28, 2015.
5. Judging of winners will be on March 1-3, 2015 and posting of winners on March 4, 2015.
6. This contest is open to Philippine residents only.
Good luck and may the odds be in your favor! 🙂